Blanket Stores & Cloak Rooms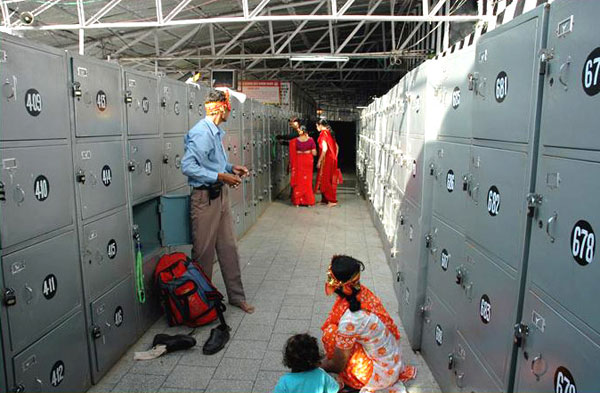 The Holy cave is situated at a height of 5200 ft above sea level. Even during summers, the nights are cool and Yatries would normally require the use of blankets at night. The Shrine Board has arranged for free blanket stores at various locations.
For a nominal and refundable security deposit, yatries are issued blankets for the night. Blanket stores are located at various convenient locations and as already mentioned, the service is entirely free of charge. The security obtained from the yatri is refunded, once the blanket is returned. Pilgrims are advised to obtain a proper receipt for each and every financial transaction.Free cloak room facilities are available at the main Bhawan complex also. There are at least two cloak rooms which are functional round the clock.
There is a cloak room located just opposite to the main queue complex (gate No.1). This cloak room can be used for depositing shoes, belts, combs and all other items that are not allowed in the Holy cave. In addition, another cloak room is functional in Sridhar Bhawan. Yatries can deposit their entire luggage here before proceeding for Darshans. However, yatries are advised not to keep their cash, jewellry, valuables or electronic items amongst the deposited luggage. All cloak room facilities are absolutely free of cost.